Selected Artists and Award Winners at JOYA Barcelona Art Jewellery Fair 2020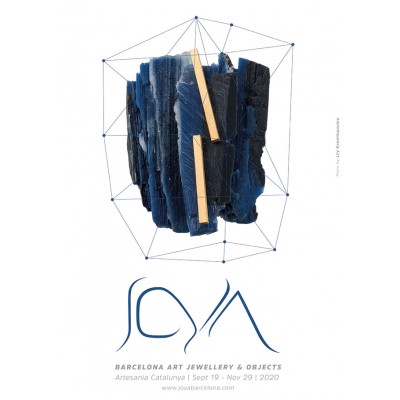 Youjin Um »
Selected Artists and Award Winners at JOYA Barcelona Art Jewellery Fair 2020
JOYA2020
Welcome to JOYA Barcelona 2020!
The big change of this year is the format of JOYA, following the recommendations of the Government of Spain, this year we will not hold a fair with a high concentration of public in order to protect exhibitors and the general public from getting COVID-19.
Therefore, an exhibition will be held at the Artesania Catalunya (Banys Nous 11), of the
Consortium of Commerce, Crafts and Fashion (CCAM) of the Generalitat of Catalonia, from September 19 to November 29, following all the corresponding sanitary measures.
JOYA Barcelona Art Jewellery & Objects
September 19th to November 29th, 2020
Artesania Catalunya
Banys Nous 11, Barcelona
Tuesday to Saturday: 10:00 to 20:00
Sunday: 10:00 to 14:00
Free admission
ONLINE Opening and Awards:
Tuesday, September 29, 2020
18:00 pm via Instagram live.
@JOYAbarcelona
#JOYA2020 #joyabarcelona2020 #Fair #Selectedartist #YoujinUm #klimt02member #Hexagonal #kaleidoscope #contemporaryartjewelry #object #silversmith #sawing #childhood #memory #space