Art Athina Virtual 2020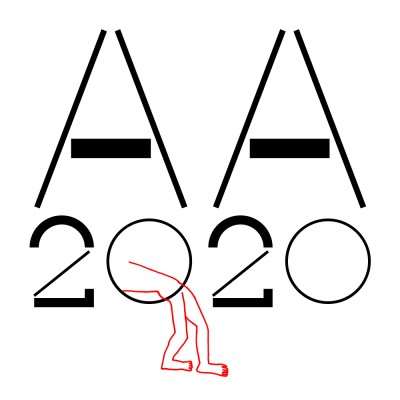 Curators: Liana Zoza | Makis Kyriakopoulos
Cube Gallery, participates in Art Athina 2020, with the art project Read The Room. Art Athina 2020 launches its digital programming through the platform Αrt Athina Virtual (www.aavirtual.gr) on 15th October 2020 and promises a uniquely different experience to the art-loving audience. Art Athina Virtual is under the patronage of H.E. The President of the Hellenic Republic Ms. Katerina Sakellaropoulou.
Makis Kyriakopoulos, co-curator of the art project Read The Room writes: "I want you to understand the feelings and thoughts of the people in the room!"Read the room"! But what is this room we are in and who is called to "read" it? Our room became our world during the quarantine period, when we left half of our senses behind to communicate with "new" words and images, trying to break down the walls that separate us.
We want to see through the gaze that reacts to the stimuli it receives, that creates scenarios for the future, the gaze that reads the unprecedented present, a limited present.
In the project Read the room artists attempt to model the decisions that we can make through a personalized experience, allowing us to create scenarios of space and time.
And as the theoretical philosopher Deleuze well mentions, "creating the right scenario is tantamount to identifying the problem, and in that sense, it can give us the tools to shape the future by reading and evaluating the present.".
Participants: Bleeps, Kenneth Blom, Felipe Chavez, Tom Faber, Ant Hamlyn, Reiner Heidorn, Brendan Kelly, Liza Krügermeier, Jordan Kalimerakis, Makis Kyriakopoulos, Fanis Logothetis, Andreas Nicolaou, Vasiliki Pantazi, Constantinos Patsis andι Voula Ferentinou.