Pin your love up ...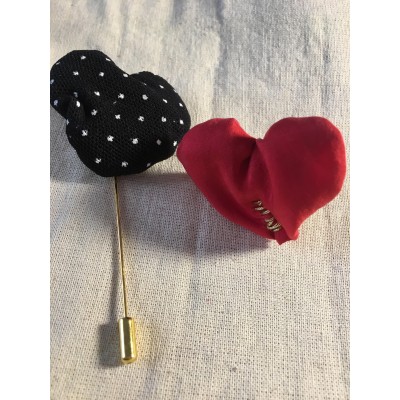 Cube Gallery, inaugurates her collaboration with Eirini Kanellopoulou and the "candies for witches …" and hosts her new jewellery series "Pin your love up…''. This specific collection includes innovative and unique rings and pins, that are created on the occasion of Valentine's Day, and exclusively for Cube Gallery.
Eirini Kanellopoulou creates and recommends "Pin your love up …" jewellery for anyone who wants to gift or wear it, following the modern trends in fashion, but always in the context of elegance and a different approach on the all time classic style. The classic symbol of love, the heart, is transformed through the artist's contemporary and impressive design lines, into unique symbolic jewelry and as the artist herself adds: ''there are many kinds of hearts …
silky hearts
wounded hearts
unbreakable hearts, broken hearts, which were glued together again ...
passionate hearts
shy hearts
small hearts, big hearts ...
warm hearts, cold hearts …
colorful hearts and sometimes dark …
… but all of them unique, carrying memories … hearts that at some time came close with all their senses, and at the end they stayed together or fell apart …''
She uses luxury garments, with special textures, like wild silk, taffeta or velvet, so that the result to be impressive. Her choice to create pins, apart from jewelry, is based on her desire for a modern return in vintage luxury.
Eirini Kanellopoulou's jewellery collection ''Pin your love up…'' will be hosted at Gallery Cube on the 14th of February and for the following days.