Within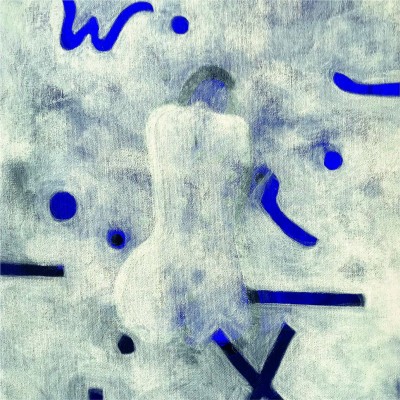 Cube Gallery, hosts the new work of the artist Brendan Kelly, in his solo exhibition entitled "Within". The exhibition includes paintings which are in a special interest because they had created by an Irish artist, with an important career in the contemporary art, who have inspired from beauty and harmony, as one can only meet them in Greek art.
Brendan Kelly writes about "Within": "Painting is an act of faith; a belief that a brushstroke or a colour applied will inevitably lead to the following mark. The act of creation is a continuous dialogue between reason and emotion, between planning and spontaneity, order and controlled chaos.
My recent paintings are inspired by Mediterranean culture, in particular classical Greek concepts of beauty and harmony. In all works of art there is an underlying structure based on geometrical systems and hidden codes. The existence of this hidden language fascinates me; it is a language of signs, ciphers and formulae, a language passed down from master to apprentice. One sees it in buildings such as the Parthenon, whose façade corresponds to the famous 'golden section', and in marks left by master masons in great stone constructions.
My exhibition comprises three series of paintings, each varying in scale; one series inspired by the human form, another by the geometry and 'hidden' codes intrinsic to all built structures, and a final series where I use a more poetic and expressive approach to the concept of 'layering', a metaphor for time.
The exhibition is entitled "Within", inviting the viewer to consider more than just the surface of the works, to always look beyond and delight in the unexpected.".

Short CV
Brendan Kelly Brendan Kelly was born in Dungannon, Northern Ireland. He studied Fine Art Painting (MA), University of Ulster, Belfast and then at the Staatliche Kunstakademie, Dusseldorf, (Prof. Konrad Klapheck) and at the Hochschule der Kunste, Berlin, (Prof. K.H.Hodicke). He has presented 16 solo shows and has participated in many group exhibitions and art projects especially in Europe. His paintings can be viewed in private collections. He lives and works in Brussels.


Solo Shows (selected)
2019 Within, Cube Gallery, Patras Greece
2018 Touch and let go, Künstlerkreis Ortenau, Offenburg
2017 Sequential Shift, CliqueArt, Brussels
2012 Torsion, Espace 44, Brussels
2010 Greenheart, Les Halles des Tanneurs, Brussels
2006 Minutia naturae, KoWi, Brussels
1997 con. secuencias virtuales, Galeria Catarsis, Madrid
1994 Paintings, Casa de la juventud Luis Gonzaga, Madrid
1993 Chimaera, Almazen de la Nave, Madrid
1991 Soliloquy, Utopia Gallery, Dungannon, N.Ireland
1988 Rhineland, Otter Gallery, Belfast, N.Ireland Battle lines, Corridor Gallery, Lurgan, N.Ireland Spinning still, Wolfson College, Oxford, England Paintings, Peacock Gallery, Craigavon, N.Ireland
1987 Paintings and drawings, Harmony Hill Arts Centre, Lisburn, N.Ireland
1985 Drawings, Crescent Arts Centre, Belfast


Group Shows (selected)

2018 Art project "No-Ah-Fence", Art Athina
2018, Athens, Greece On The Road, Cube Gallery, Patras, Greece
2017 Art project "fare/Fair, Cube Gallery, Patras, Greece "Of love and other demons", Cube Gallery, Patras, Greece
2016 Cube Gallery, Patras, Greece
2015 ING Discerning Eye (invited artist), Mall Galleries, London Cube Gallery, Patras, Greece
1998 Galeria Catarsis, Madrid
1997 Galeria Catarsis, Madrid
1996 Galeria Catarsis, Madrid
1990 Circulo de Bellas Artes, Madrid
1988 The Square Gallery, London
1986 Rundgang, Klasse Klapheck, Staatliche Kunstakademie, Dusseldorf
1985 Peacock Gallery, Craigavon, N.Ireland
1982 Claremorris Open, Claremorris, Ireland


Awards
1987 Arts Council of Northern Ireland bursary
1985 DAAD Scholarship
1985 Arts Council of Northern Ireland bursary