My Secret Garden | Flowers with a halo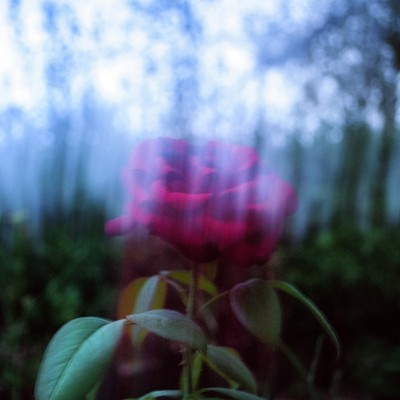 Cube Gallery, inaugurates this October and hosting Tita Bonatsou's new photographic artworks in her solo show, entitled My Secret Garden | Flowers with a halo.
The artist Tita Bonatsou, with her new photographs, invites us to a tour of her Secret Garden, here the flowers wear the sun's halo, pose and be photographed as female entities in the poems of her fantasy caring on their leaves the human history and the relationship between the humans-nature-divine. Flowers that embody and give shape in a symbolical way, to the mystical feminine power and allure of nature, as she says.
"The theme of images is alternating and based on contrasts. It is a photographic unity with an unexpected combination of miscellaneous items, where the primitive natural environment of my paternal garden, it's coming to a confrontation with the modern landscape of a megalopolis, Shanghai.
China, that used to be a country famous for its flowers, which dominate in every form of its art, but which in no longer reminds of them in its modern version. Two different places, which are actually places where man is called to choose to live. The place is shaping our temperament, through the emotions that cause us.
I love to capture the compact body of light, geometry in forms, reflections on buildings, allegorical slides, and the poetic apparatus of memories and strong emotions.
Starting from my own personal environment, my own personal garden, I photograph the flowers and try to convey what I collect with all my senses while yielding them human characteristics, as portraits of beings and persons that move between places of natural or artificial, modern Secret Gardens.
I wander, however, to hyper-technological sites in search of emotion in the influence of human achievements. The conquest, the sexuality, the allure, the fragile or passionate nature are appearing symbolically.
A wandering in my Secret Garden always has the risk of seduction, since this garden is a temple, well hidden in the Greens of my yard. Within him is born the man's inspiration and secret conversations with his being, as well as his plans for escape. It's a prayer and my thank you note to the world of the beauty... ".
In parallel, the collection of the luxurious silk scarves, inspired by the artworks of the Secret Garden will be presented for the first time, in the exhibition. The scarves are designed by the artist and they will be available in a limited edition.
"I was inspired by the elegance of Olympic Airline air hostesses, who in the 1960s and 1970s wore a particular type of scarf on their neck and were the epitome of chic looks. I love my scarves and when I create them I want to wrap them all around the world or even, just ... eat them like sweet honey candies, from the honey my mother used to trickle to the summers of my life. "