Everything But The Girl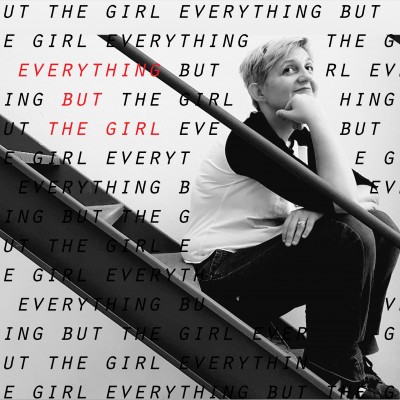 At Cube Gallery we love "sharing the art …" every December but also throughout the year, because "sharing is caring". Therefore, this year's art project "everything but the girl ..." on which the special collaborators of the gallery created their artworks, offers the chance to acquire a unique piece of art at a fair price.
Driven by the principle that art is not a luxury but a commodity, we introduced the art platform "we share the art ..." 7 years ago, with the aim of communicating contemporary art to the general public through actions and projects. At this year's art project "everything but the girl ..." Cube's new and former artists meet, consciously believing that art is addressed to everyone, and consider equally important both the acquaintance with art and the acquisition of a work of art by everyone.
The outcome of this gathering is original works (painting, photography, constructions) at a fair price. The exhibits will be available for immediate purchase and will be renewed, if necessary, throughout the project.
The idea of the title sprang to Liana Zoza's mind, the curator of the project, instantly, a long time ago, when she read a story about a glassware shop owner, in Manchester who, in a period of special offers and discounts, instead of placing a big "sales" sign on his storefront he put a "message" on which he had written: everything but the girl ... basically informing his potential customers that they could purchase everything from his store, except for his beautiful employee, the slogan girl.
Of course, our story goes way back, as this is the name of one of the best-known English music duo that is active until today, Everything But The Girl, who took their name from the slogan displayed at Turner's furniture shop, in Hull, where they met when they studied and decided to co-exist musically, and was a part of the slogan they could see from the pub where they met. The whole slogan that "ran" in the corner building, said: "For your bedroom needs, we sell everything but the girl."
Participating artists: Achraf Baznani, Ant Hamlyn, Brendan Kelly, Theodosis Adamopoulos, Ilias Aidonidis, Nikos Vatopoulos, Nikos Vatopoulos, Vassilis Karakatsanis, Anna Karatza, Dimitris Kasdaglis, Christos Koutsoukis, Sofia Kyriakou, Fanis Logothetis, Andreas Lyberatos, Eugenia Loli, Alexandros Maganiotis, Elli Barbagianni, Ismini Bonatsou, Andreas Nicolaou, Alexia Xafopoulou, Kostas Panagiotopoulos, Nikos Panagiotopoulos, Vassiliki Pantazi, Alecos Papadatos, Antonis Papadopoulos, Xenofon Papaefthimiou, Sophia Paraskevopoulou, Constantinos Patsis, Spyreas Sid, Giorgos Tseionis, Voula Ferentinou.
At the same time this year as well, during the festive season, Cube Gallery will host the original creations - 2019 charms, exclusively designed for Cube Gallery by Evangelia Argyrou and Betty Vakali - and selected Art and Design Objects and Art Jewellery by Evangelia Argyrou, Mimika Christodoulopoulou, Vassiliki Kaspiris, Christina Mantzavinou and Betty Vakali to offer with your precious wishes.
Curator: Liana Zoza