Enjoiat Awards 2021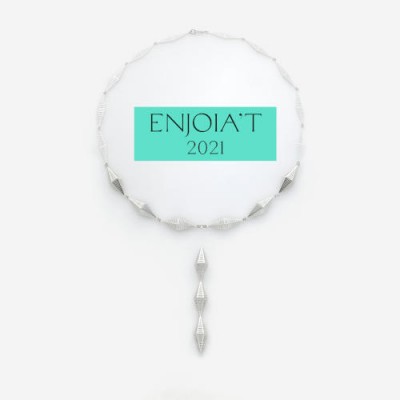 Youjin Um »
Enjoiat Awards 2021
Shortlisted pieces
Disseny Hub Barcelona (DHUB)
A-FAD organizes the 26th edition of Enjoia't Contemporary Jewellery Awards with a full activity programme. The most relevant is the international call, announcing the results: 26 shortlisted pieces, 13 from Professional category and 13 from Student category.
During September and October the jewellery creation arrives at Disseny Hub Barcelona building. Exhibitions, round tables, presentations, awards… all the programming to give a voice to the field that has resisted the onslaught of the coronavirus crisis.
After a year without being able to celebrate them, the Contemporary Jewellery Awards Enjoia't, organised by A-FAD, return this year with the aim of highlighting the pieces that questions and transgress the very limits of contemporary jewellery.
From September 23rd to October 24th the exhibiton of the 26th edition of the awards will take place on floor -1.
The shortlisted pieces, in both categories Professional and Student, have been evaluated by a jury made up of five professionals from the sector: Ruudt Peters, jeweller; Nicolás Estrada, jeweller; Pilar Garrigosa, jeweller; Roberta Bernabei, jeweller; Imma Jansana, architect and jeweller.
The 26th edition has maintained the number of registrations compared to 2019, but increasing the international representation with selected artists from 13 countries: Austria, Belgium, Chile, China, Germany, South Korea, Spain, Mexico, Portugal, Russia, Sweden, the United Kingdom, and the United States.
The exhibition is free and will open on September 22nd from 6 pm to 8 pm in an open event. The award winners will be announced in mid-October.